Dear family and friends;
Thank you for your prayers, encouragement and support. We really enjoy hearing from you!
We are very excited to have completed the construction of our sawmill area. Many thanks to Duane and Dan from Grand Rapids for all the building materials that they sent.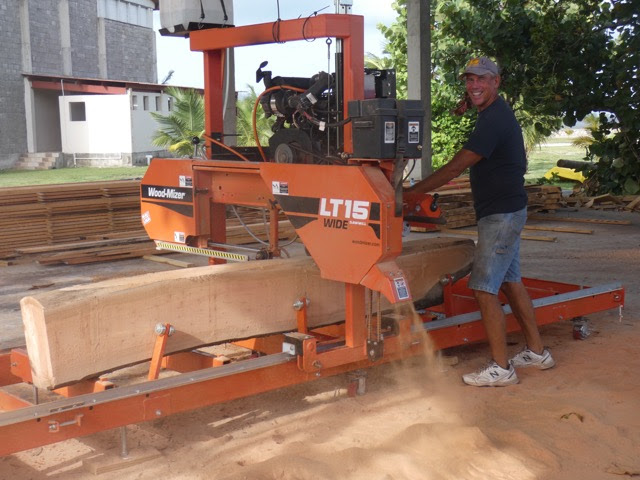 The Woodmizer sawmill works great and saves so much wood as compared to cutting by hand, which they still do here in Haiti.
Thanks so much to our friend Verlon Thompson from Missouri who came down for the week to help me set up and show me how to use the sawmill. Verlon is 75 yrs old and runs his own Woodmizer sawmill.
We started showing some of our Haitian staff how to use the sawmill. They were all amazed at the beautiful straight, uniform boards that it produces.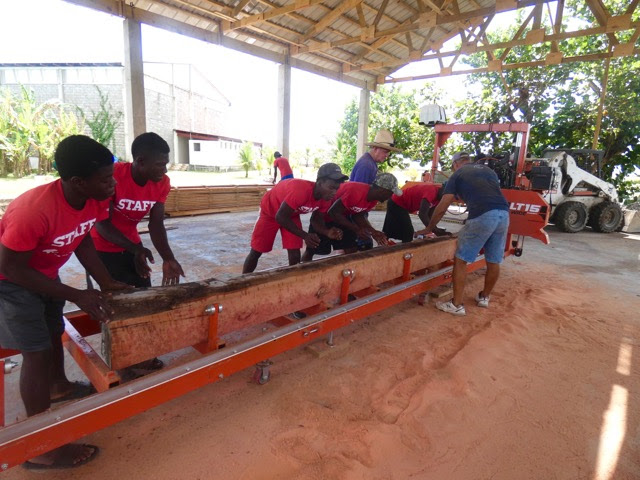 Lord willing, we plan to begin building wood items with the boards that we cut.
Here is a mango wood slab that should make a beautiful live edge coffee table.
We have been busy here at Camp Mahanaim hosting numerous groups which come to the camp for a day of activities and a meal.
All of the groups are enjoying the water slides and water activity area. Many people have mentioned that they are so thankful for a fun place that they can enjoy right here in Haiti.
There are 41 steps to reach the top of the water slides, and some of the kids climb those steps over and over without stopping for hours on end.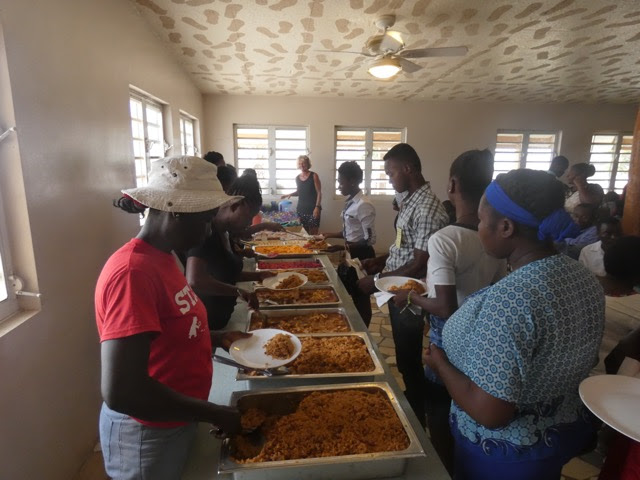 Deb does an amazing job of organizing all the kitchen staff and helping them serve beautiful meals to our visitors. Many of our Angels volleyball girls work for Deb on a regular basis.
We never get tired of watching the kids have fun.
We would really appreciate your prayers as we head into the very busy camp time these next two months. Please pray for safety for all the campers and that God would work in the hearts and lives of the children and young people who come here. Please pray also for Deb, Katie and I and for the teams that will be coming to help with camp, that the Lord would use us all and keep us healthy and strong. Thanks, so much,
bye for now,
Love Rod, Debbie and Katie