We finally completed the rebuilding of the water slides here at Camp Mahanaim and they have already been very well used. If you would like to watch some videos of the water slides in action you can click on this link: Camp Mahanaim Water slides
It is very exciting to see the Haitian kids enjoying the slides so much and one of the favorites is the new tube slide.
On the first Sunday in March, Lord willing, we plan to celebrate the tenth anniversary of the Renault Sunday school program.
10 years ago we started out with one small tent and a group of about 50 children. Many of the children that now attend, have come faithfully for ten years.
With the help of visiting teams we have done several weddings these past few weeks. The couples have been especially thankful for the opportunity to get married. I believe it was this couple that had 17 children and had been together for many years.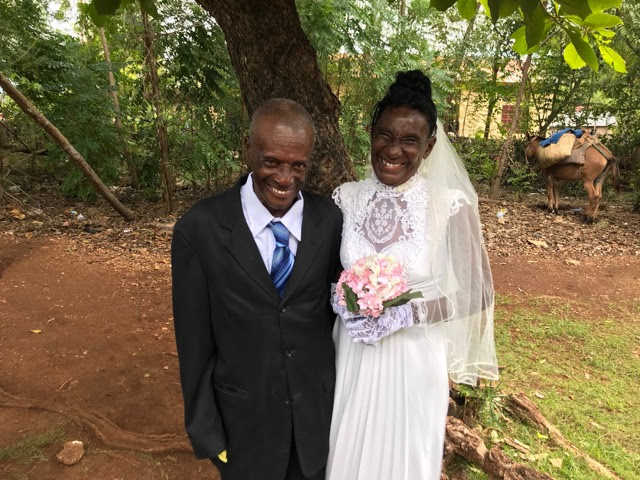 Katie has done an amazing job of dressing the brides. She has a great ability to pick out just the right dress for each bride. Several of her friends from the Angels volleyball team help in ministry also, which makes it fun for all.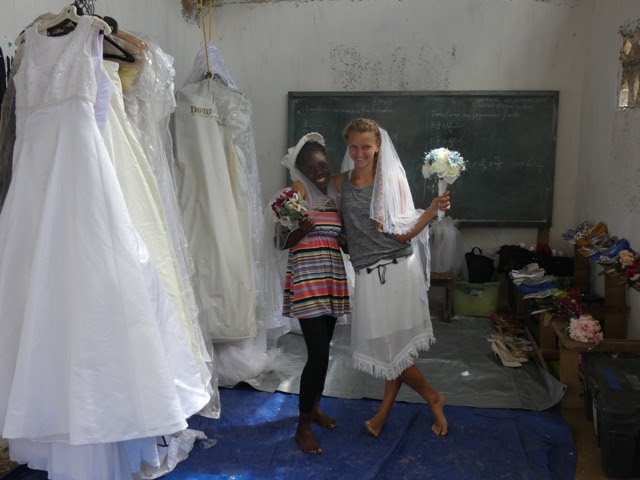 The brides were beautiful.
One of the pastors insisted that Deb and I speak in the church as the couples were being married. I was wearing jean shorts and a white t-shirt, so the pastor loaned me his suit jacket and I hid behind the pulpit so people couldn't see my jean shorts. Deb looked great as always.
Thanks to the help and partnership of teams, we had a great camp last week with about 150 Haitian young people.
It was a week full of fun activities for us all.
They jam about 75 kids in each bus for the two hour trip to get home.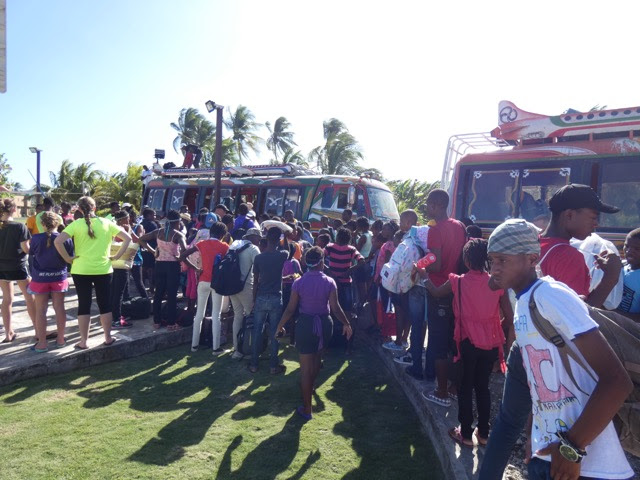 Thank you so much for your support and prayers! We are thankful that the Woodmizer sawmill has arrived and we look forward to putting it to work.
bye for now,
Love Rod, Deb and Katie